You can delete documents by checking the box next to each document in your 'My documents' section and clicking "delete selected".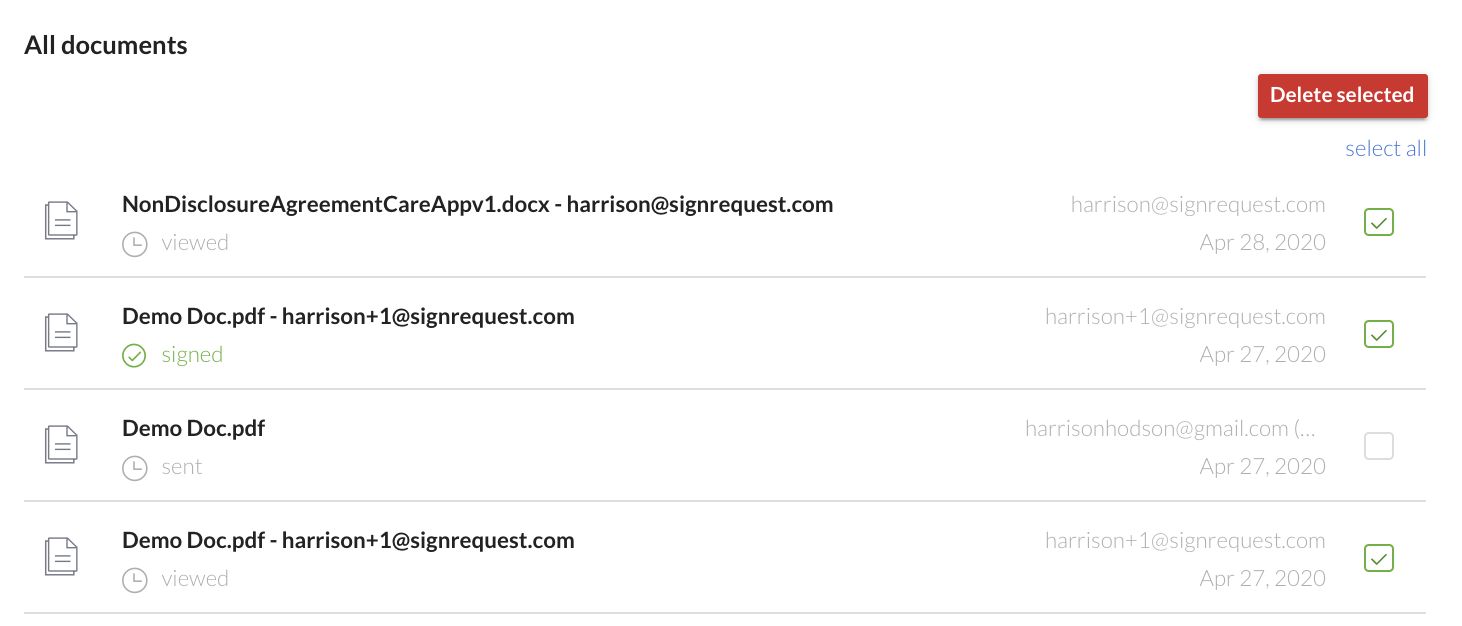 If the document has not been completed yet, the document will show as "canceled" to the signer if they try to later open the document.
Documents stored on our servers after deletion
Documents are shared between the senders and the receivers. So, when documents are deleted from your My documents section, you are no longer able to access the document(s) from our server.
However, all parties of a document (Sender and receivers) will need to delete the document from their own My documents section, for it to be completely deleted from our servers.
So, for example when just one contact deletes a document from their account, the data will remain on our server as it needs to be available for the other contacts on our web-based service.

On our web-based service, only when all parties have deleted the document; the files will be removed from our servers after 14 days of being deleted.
Until a document has been removed from our servers, a user will be able to access a signed document from the 'document links' button within the 'Document Signed' email.
Automatic deletion
Per our GDPR compliance, if your account remains inactive for a period of one year, then the access to your documents will not be possible from our servers. Don't worry- you'll receive many reminder emails before this occurs.
If you do not have a SignRequest account, but you have signed documents that others have sent you via SignRequest, then your documents will be stored on our servers for 6 months from the signing date. If you'd like to store your documents for longer within SignRequest, then create a SignRequest account.