You can upload most file formats, like Word, Excel, Google doc, Google sheet, HTML and PDF. For the best result, we advise you to use PDF documents.
Other file formats will work as well but depending on the complexity, the document can change a bit during the conversion process. When in doubt it's best to test the file and if needed adjust the file to improve the result after conversion.
The maximum supported file size is currently 50 MB. For large files, the conversion process will however take a while. Sometimes users also split the document, in a part that needs to be signed and a part that is added as an attachment.
If you receive the error "Format is incorrect", SignRequest recommends that you convert the file to a PDF. For example, from a "Word" document, you can click File-->Export To-->PDF (see screenshot)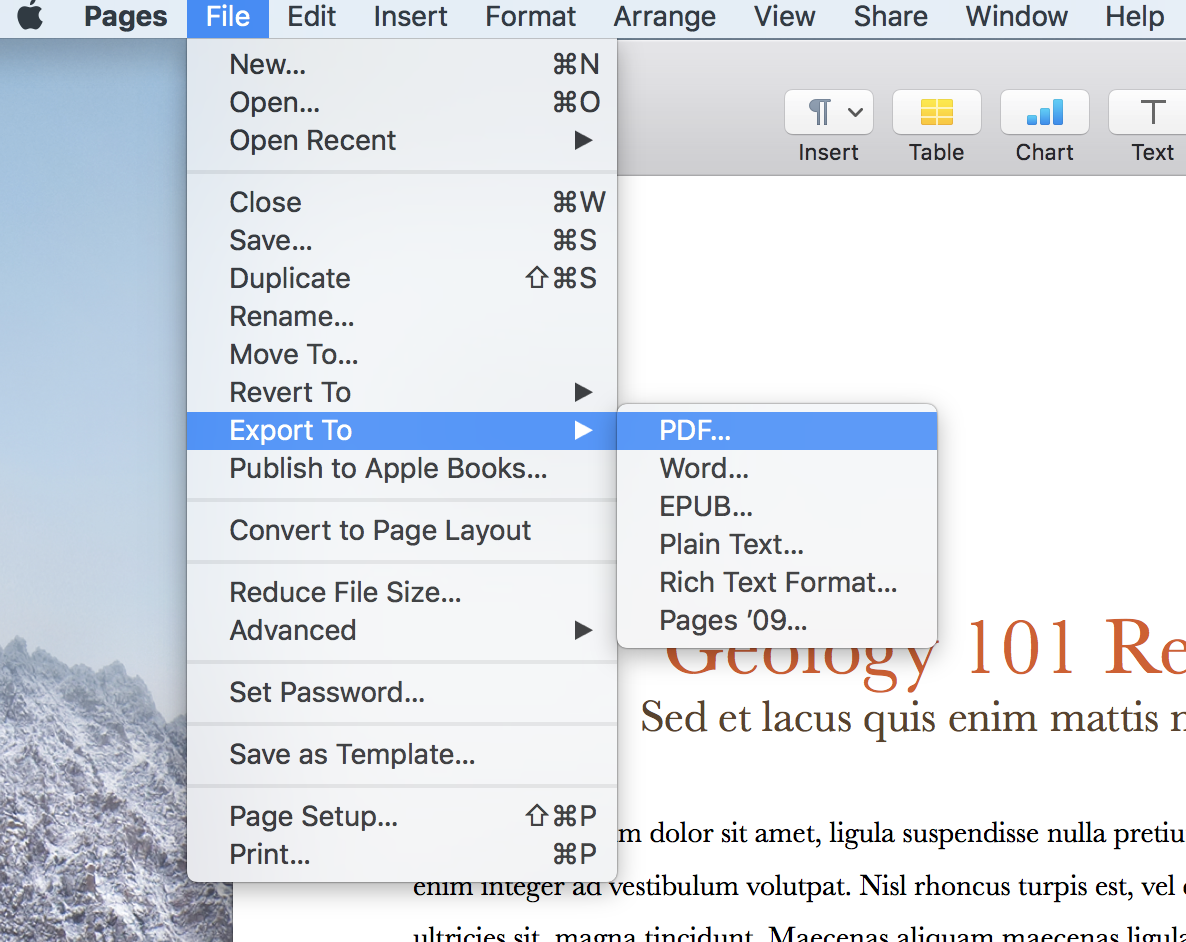 If the file is already a PDF:
It is possible that your company is using a system that prints PDF-files in a different way then is usual. This could result in the fact that our software can only partly read your PDF file.
When this happens you can always contact us at support and provide us with the document so that we can try and reproduce the problem and start an investigation.
What you can also do is try and convert your PDF to another PDF format by using for example an online pdf converter like https://online2pdf.com/