By default, your signers will be directed to a SignRequest page after signing your contract. On the 'Professional' and 'Business' plans you can, however, add your own URL, like your homepage or custom, Thank You page.
While logged into your 'Team' account, you can access the 'Advanced' settings from the 'Teams' tab page. We advise you to make a specific 'thank you for signing' page which makes it clear for your signers that the document was signed and possibly what the next steps are.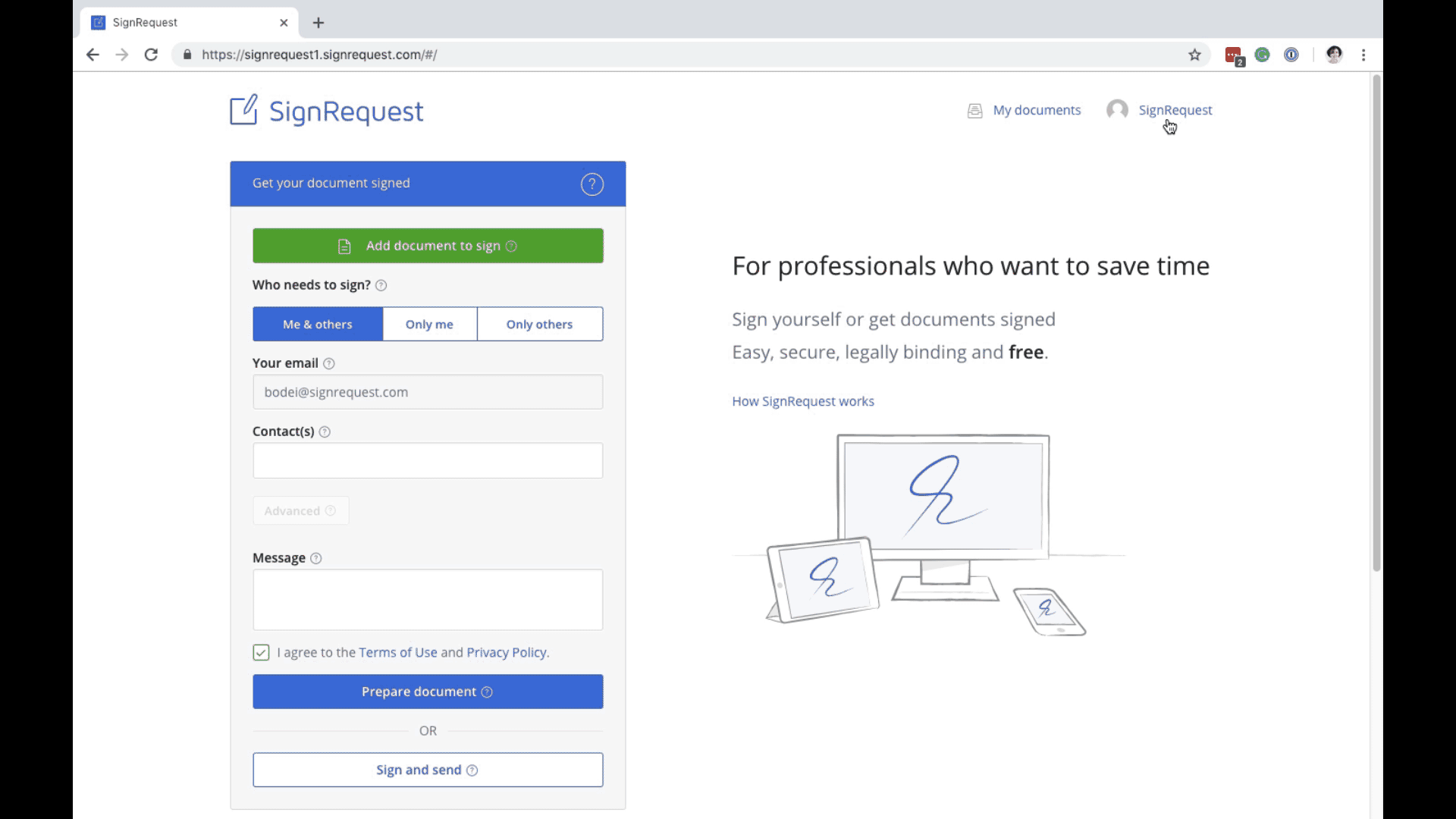 You will need to be logged in to your team account for this feature. Only owners of teams have permission to save settings in the team account.
To change the landing page:
1. Log into the specific team account.
2. Go to the 'Teams' tab page.
3. Click on the 'Advanced' button, located above the 'Save' button.
4. Enter your custom URL.
Note: All URLs entered will need to begin with http://, for example: http://www.signrequest.com
5. Click 'Save'.
There are more 'Advanced Team Settings' that can be set from the team account as well.