If you have received a SignRequest, but you aren't the designated signer within your organization you can choose to forward the SignRequest to another person.
1. Click "Review Document".

2. Click "Options".

3. Click "Forward Document"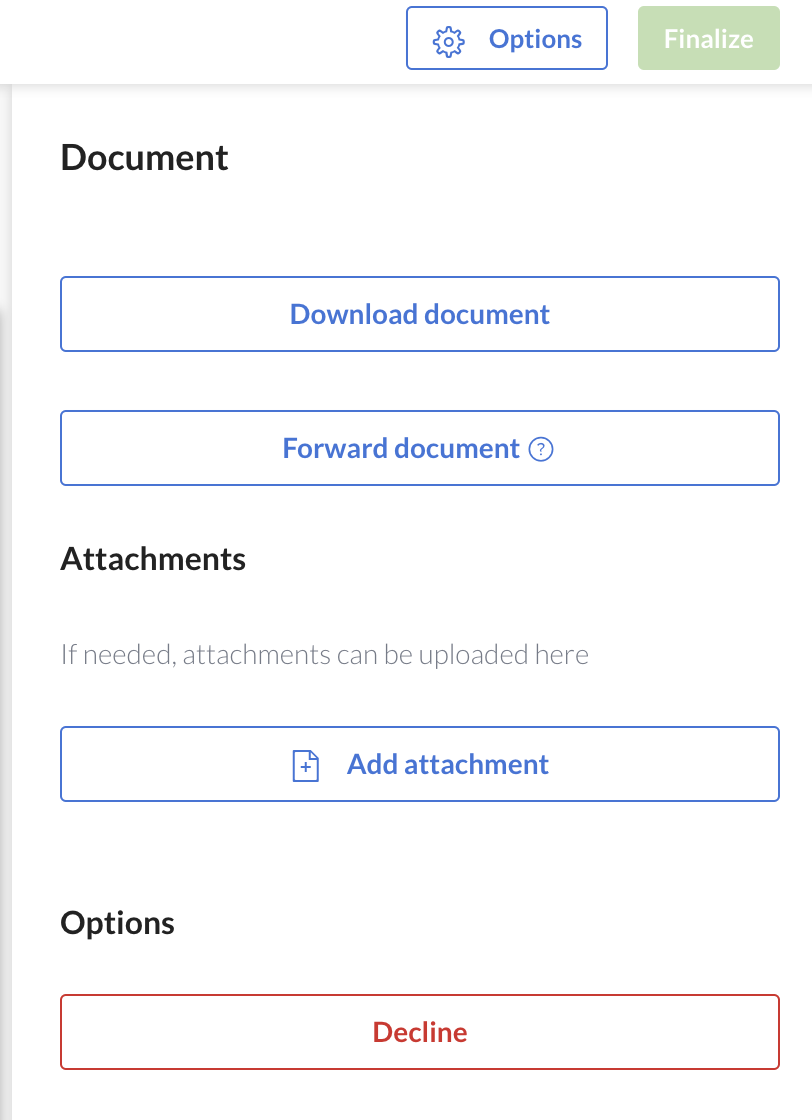 4. Add the email address of the new signer and optionally add a message. Note that this message will be visible to all parties.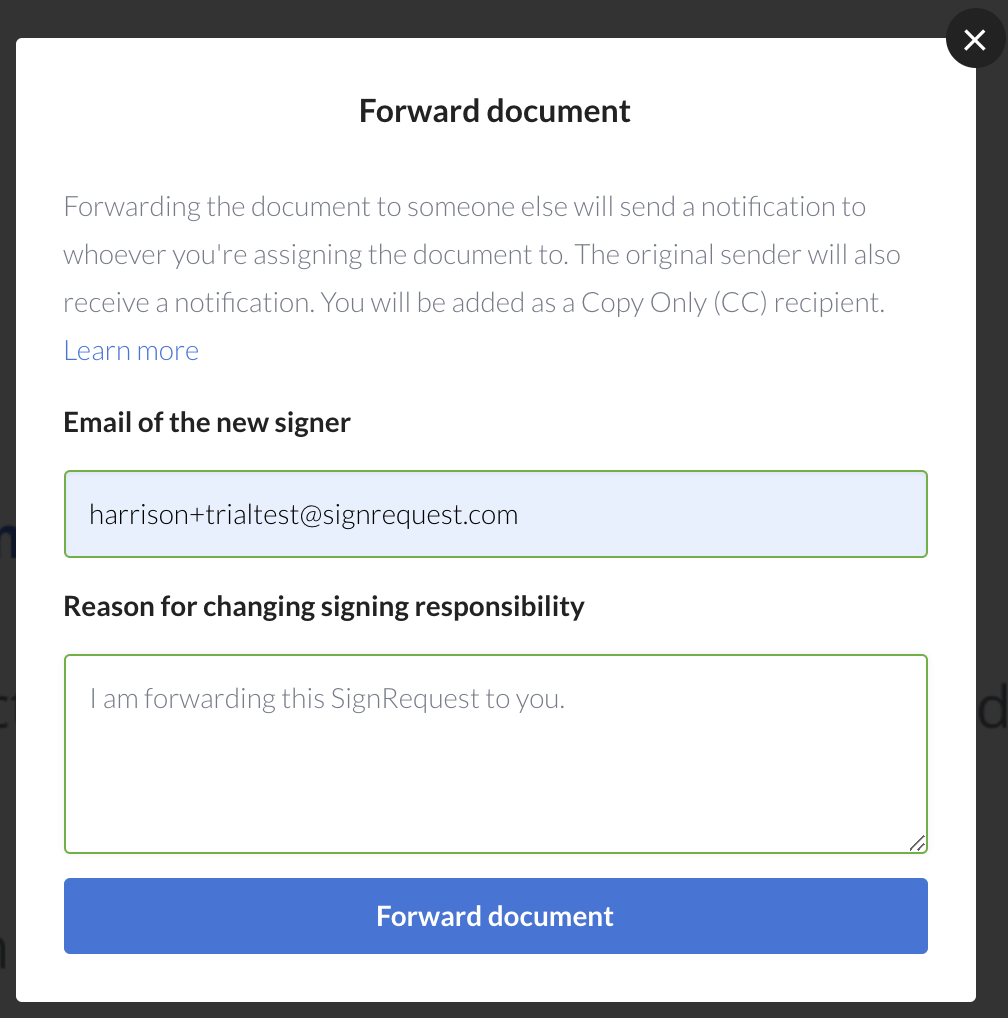 5. The new signer will receive a SignRequest with your message and below also the original message.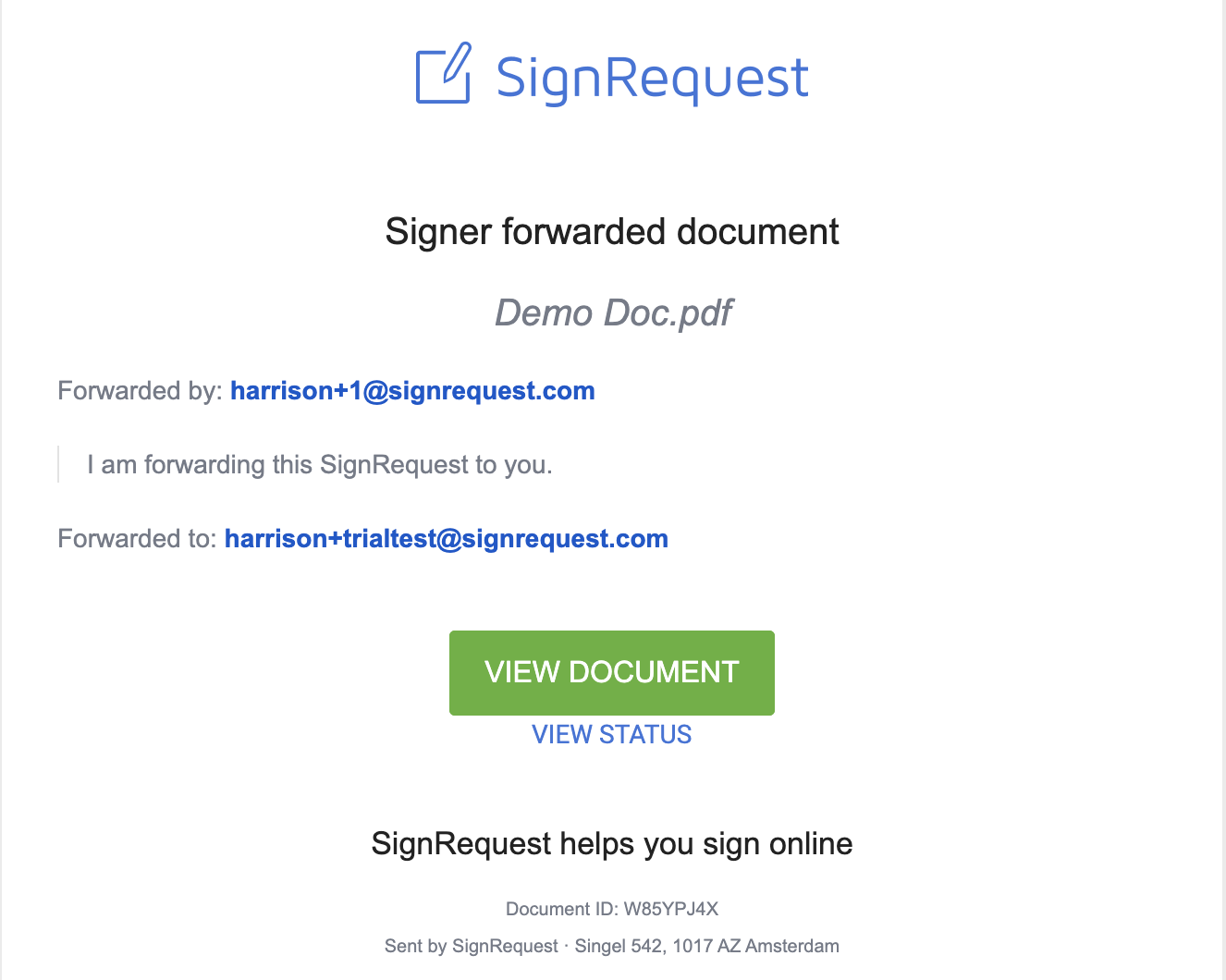 5. The signing log will log that the SignRequest has been forwarded and will also add the message.