To select an API plan please follow the below steps.
1. In order to purchase an API plan, you must first be subscribed to a Business plan. If you are not already on a Business plan, you can do so by subscribing via the Billing page.
2. Go to the Plans page. Scroll to the bottom and click 'Go to API pricing'.

3. Select your preferred plan.
You can choose between an API bundle package by filling in the number of SignRequests you need or select the pay as you go plan. The pay as you go plan has a standard monthly base fee and a fee per document. For more information about the API plans have a look at our pricing page.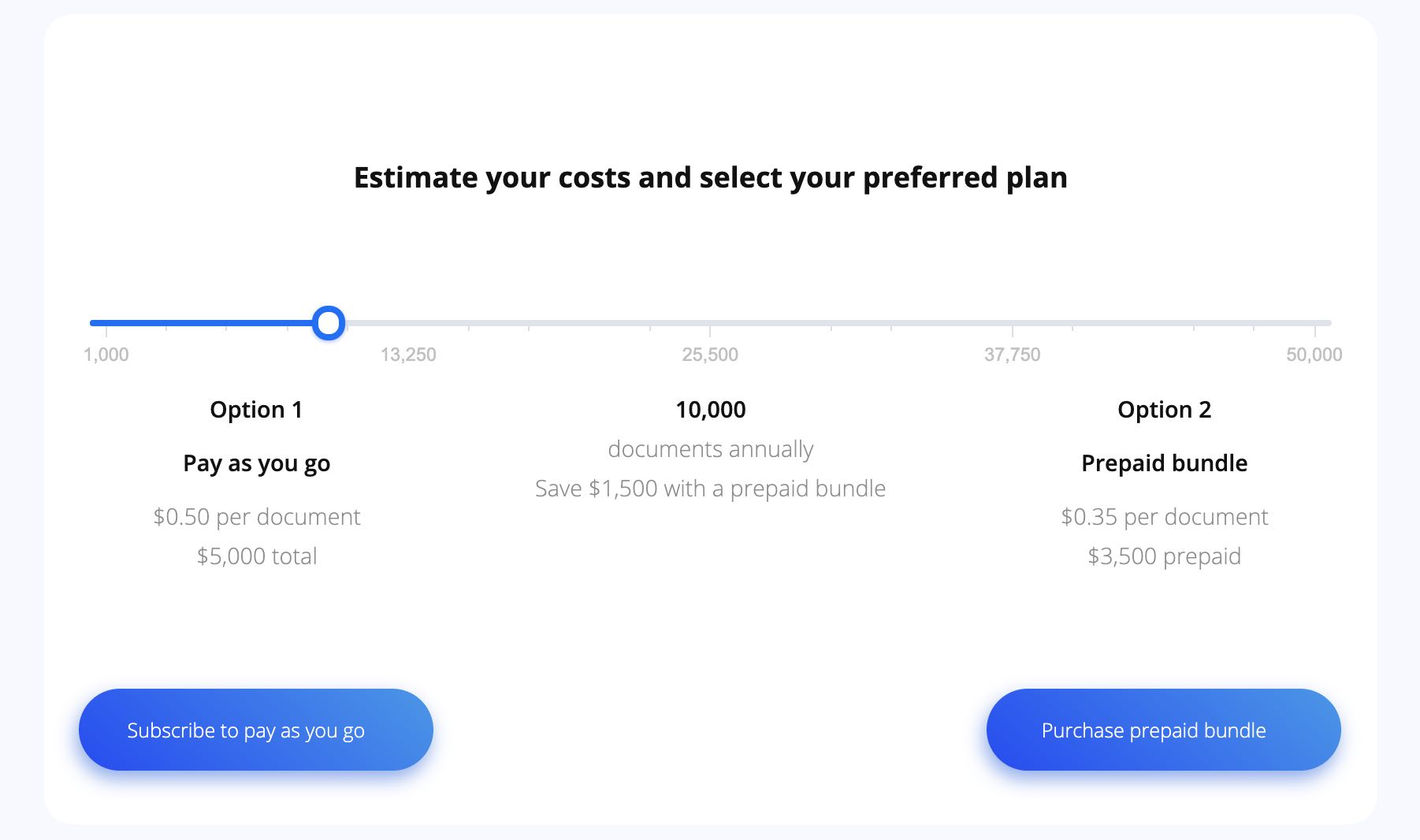 Your invoice(s) will be visible on the billing page as well.