The document ID number is the unique code for your document. With this number, SignRequest can offer better and faster support. You can find the ID at multiple locations.
1. The SignRequest emails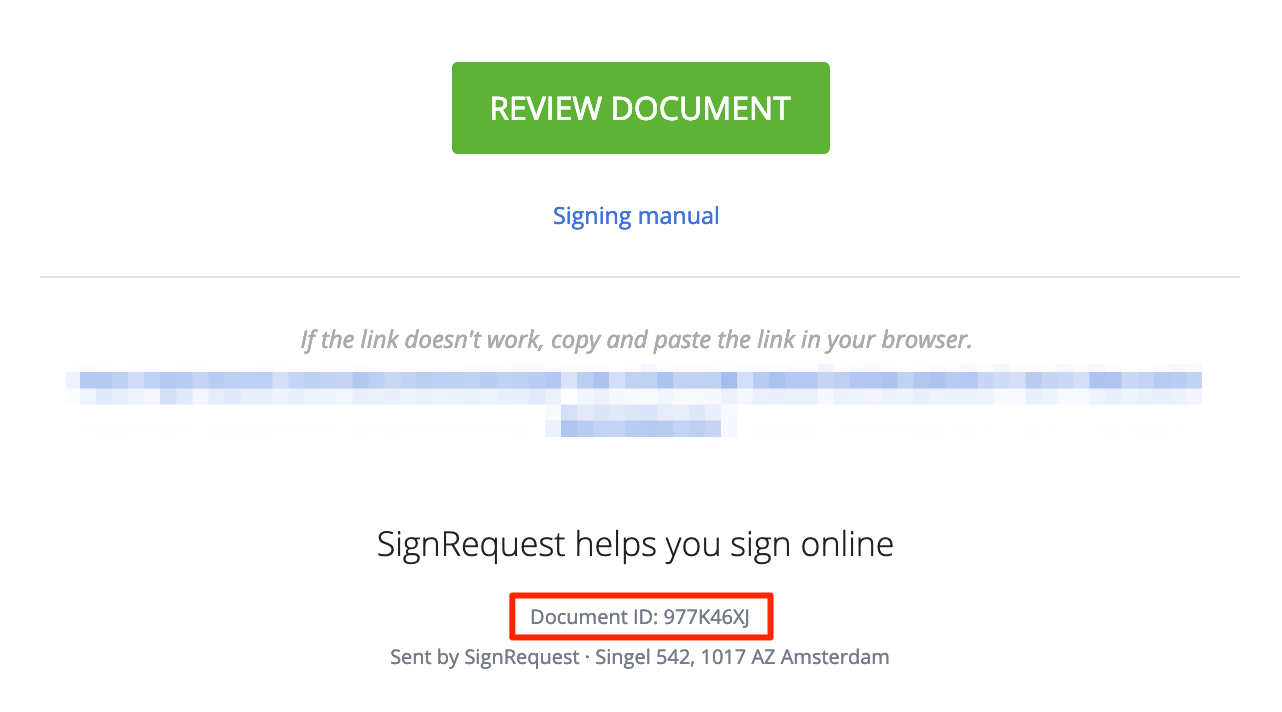 2. The signing log

3. The document page in your 'My documents' section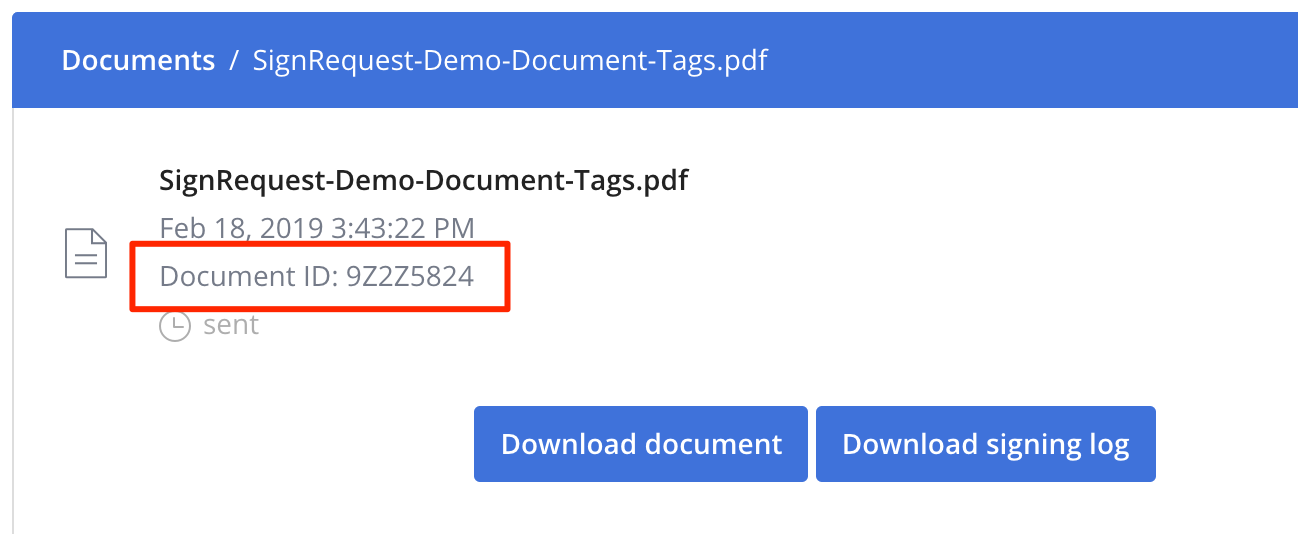 For API users:
For API users, you can find your document uuid in the JSON response of your API request to either /documents/ or /signrequest-quick-create/.
1. For the /documents/ endpoint:

2. For the /signrequest-quick-create/ endpoint: