In order to purchase a Bulk Send bundle, you must first be on a Business Plan.
Bulk send is extremely useful if you would like to send the same document out to a larger number of signers at the same time. All recipients will receive and sign their own copy of the document.
Bulk send is a feature that is only accessible to SignRequest users on a Business Plan. Bulk send credits can be purchased via the "Templates" page (see screenshot)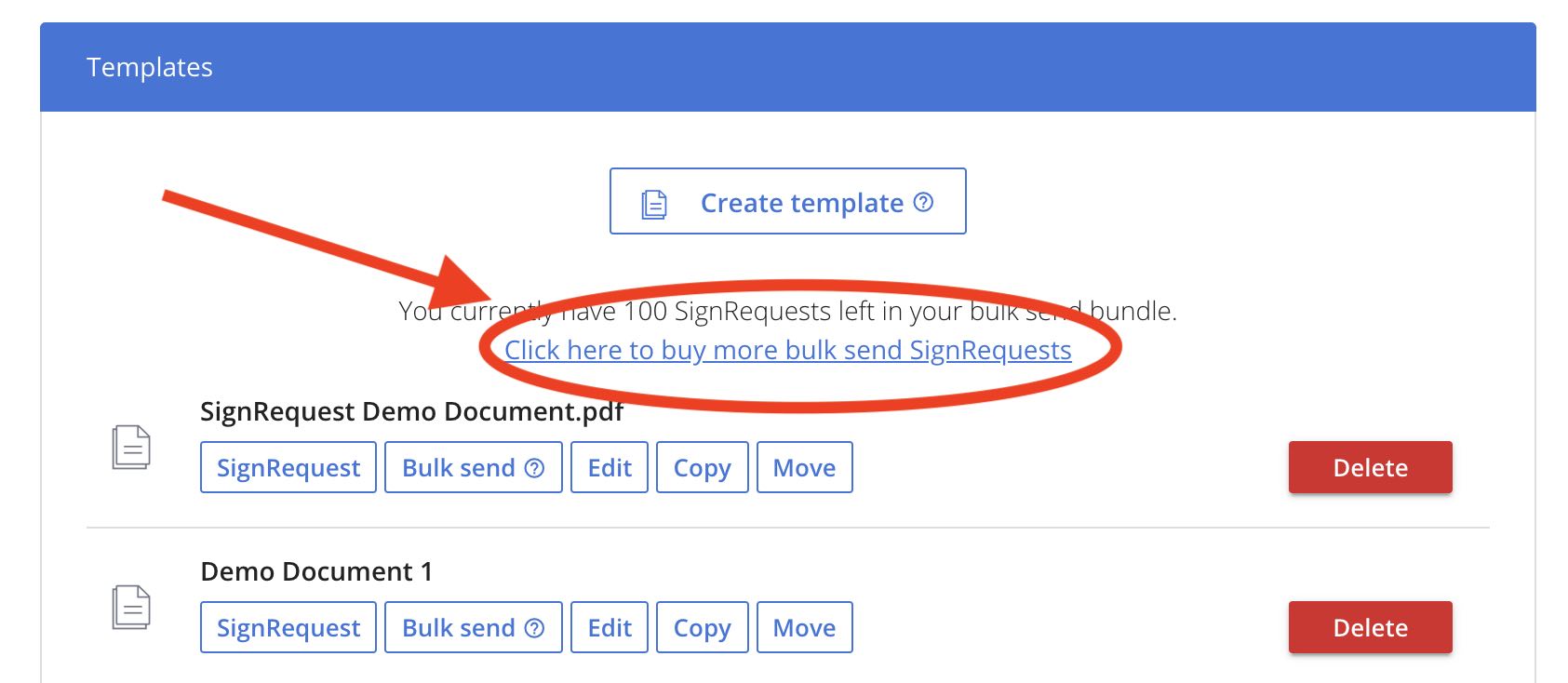 The minimum Bulk Send bundle you can purchase is 100 documents for €50, or $50 (U.S. customers only). (€0.50 / $0.50 per document).
Once you have purchased a bulk send bundle, you are ready to start sending in bulk.
Bulk Send bundles are valid for 1 year; so they will expire 12 months after the purchase date. Unused credits will not be refunded.
For more information on how to send in bulk, please see the following article: https://help.signrequest.com/hc/en-us/articles/115003292165-How-to-Bulk-Send-SignRequests-to-multiple-recipients-