By adding an order of signing you can determine that the SignRequest will only be sent to a signer after an other signer has signed.
For example, you only want your customer to receive the SignRequest after a colleague has signed the document. In that case you can set your colleague to '0' and your customer to '1'.
Follow these steps:
1. Add a document and your signers the usual way
2. Click on the "Advanced" button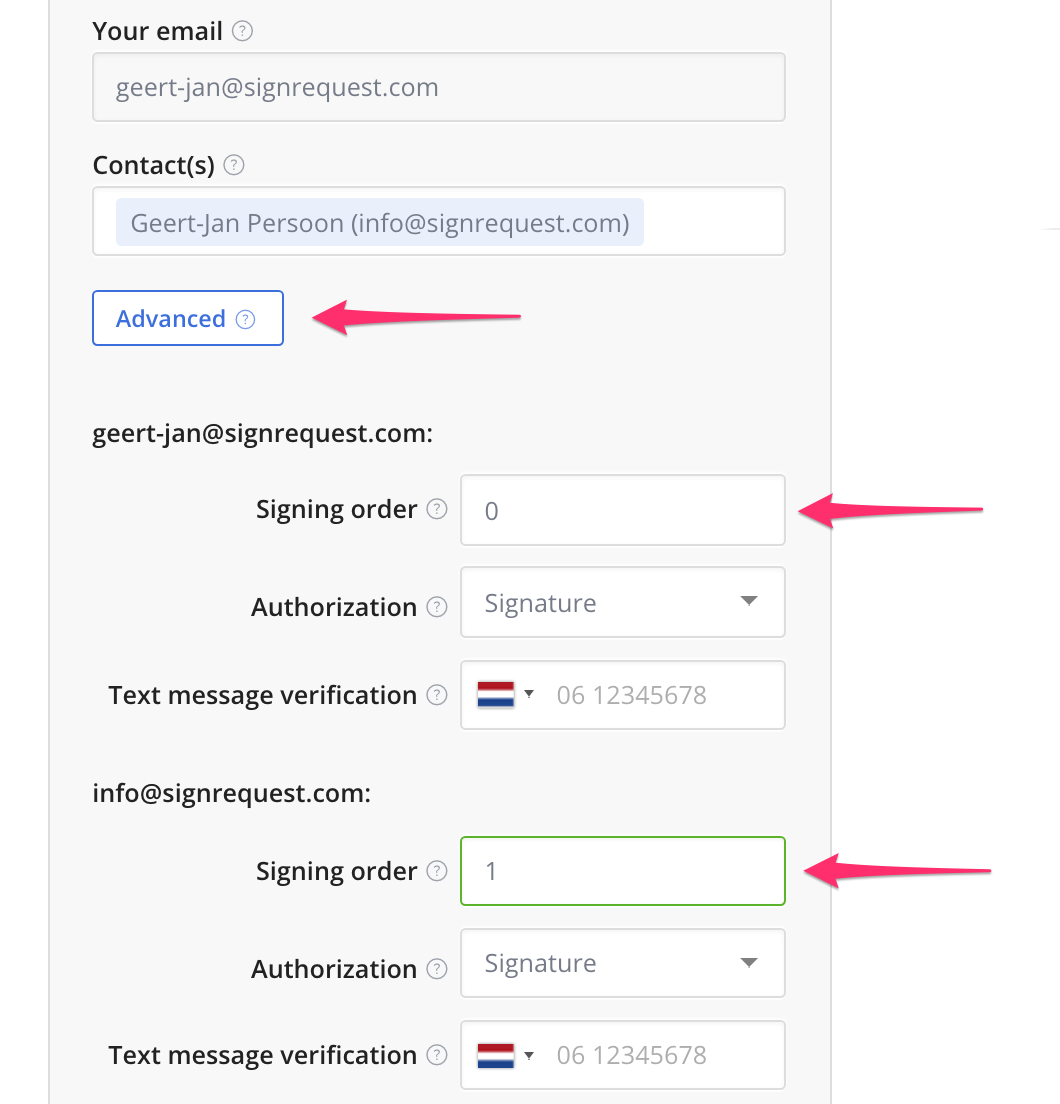 3. Define the order by adding a number behind each signer
4. Now continue with the usual steps
You can add an order to as many signers as needed. A user that is defined as "Copy only" can remain '0' as this user will only receive a copy after all signers have signed the document.