Sending multiple documents together in one SignRequest is called a 'Multi-Doc'. You are required to be subscribed to either the 'Professional' or 'Business' plans for this feature.
To do this, simply keep clicking 'add file' on the home page until you have added all necessary documents.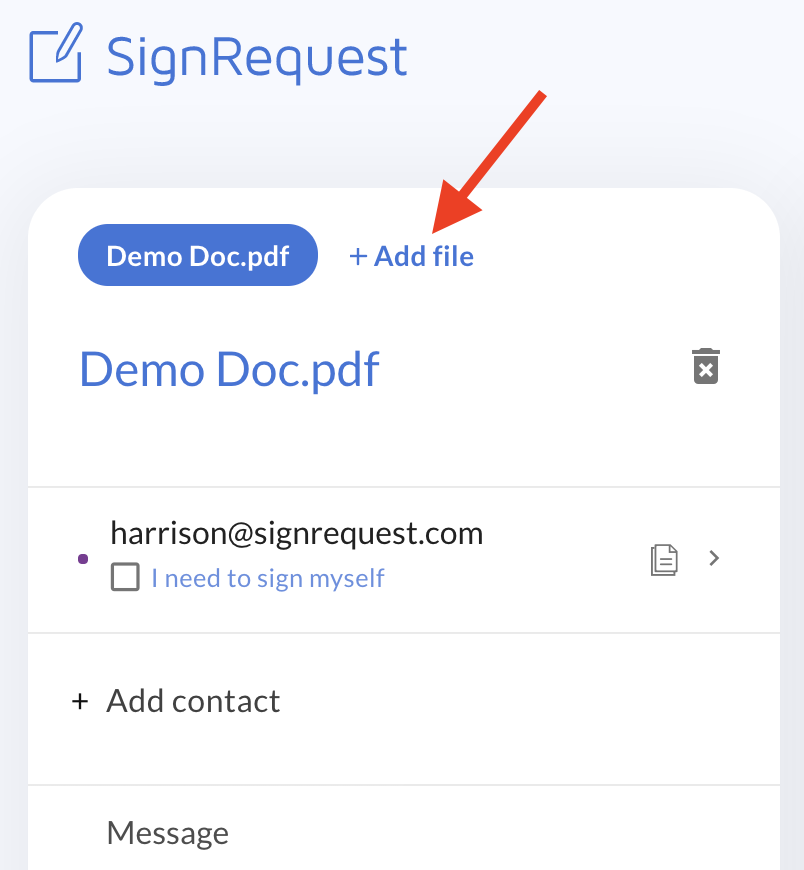 By default, all subsequent documents will be 'prepared' in the same way as the first document, unless otherwise specified.
Then, click 'Send'
See the following video for a visual demonstration: