The "Signatures" section is where you can create, upload, save, delete and manage your previously saved signatures in SignRequest. Some workflows are set up so multiple different signatures are required. This article shows how you can manage your signatures in your account.
Keep in mind, every "Team" and "Personal" account has their own, independent "Signatures" section.
To access your "Signatures" section, select your account in the dropdown menu in the top right corner of your home page while logged in and select "Signatures".

Alternatively, while on your "My Documents" page, the "Signatures" tab is located on the left side of the page.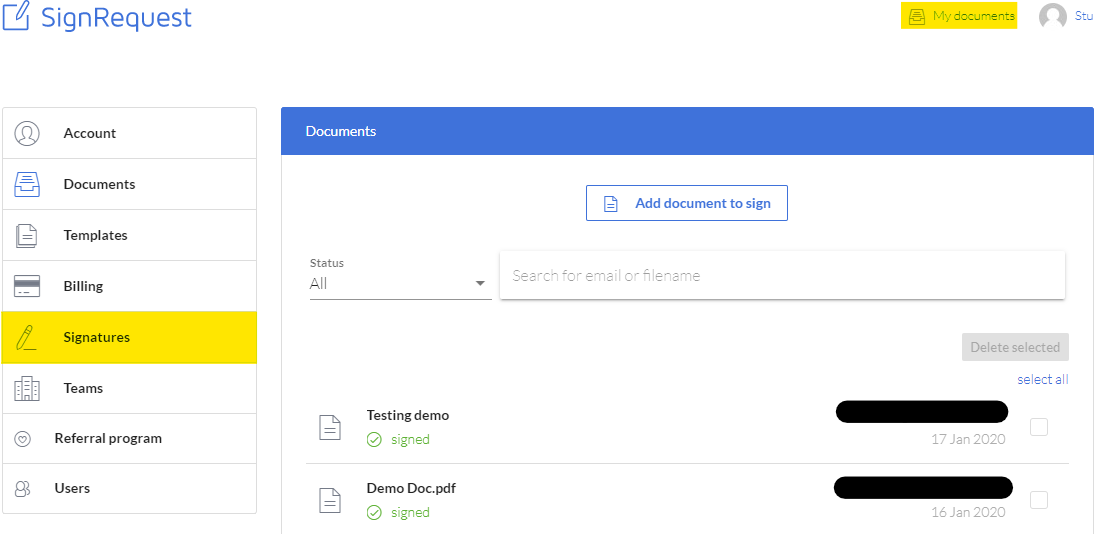 Select "Change Signatures"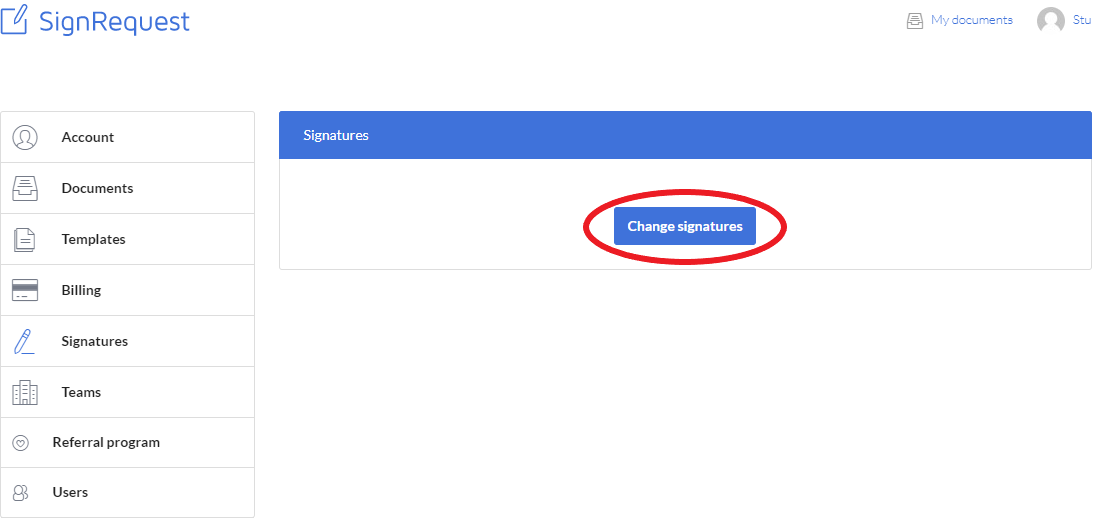 All your previously saved signatures will appear here. You can delete, type, draw and upload signatures and save them here. When selecting the signature field to sign a document, these are your saved signatures that appear.
When uploading a signature to save for later, make sure it is in .png format with a transparent background.