If you would like to change your email you can go to your 'Account' settings and click 'Change email'.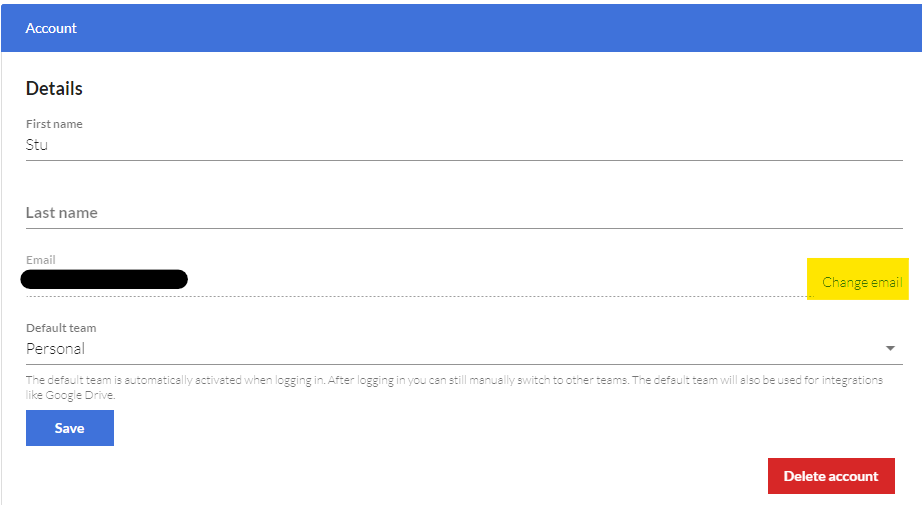 It is important that the new email address (that you want to change to) is not already existing/registered in SignRequest.

If this is the case, then that account should first be completely deleted.

For instructions on how to delete an existing account, please click here.
The page will say that the account will be deleted in 7 days' time, but immediately after the deletion is initiated, you will be able to change the email address of your account to the one belonging to the account that was just deleted.

For security reasons, a confirmation email will be sent to your current and your new email address. The new email address will only become active after both email accounts have confirmed the transfer.

After the transfer, your current email

can no longer be used to access your new account. You will, however, be able to generate a completely new account with that email address. All templates, teams, and documents will be available in your new account.


What happens with the SignRequests that have been sent out with the old email address?
The SignRequest(s) that you have sent out with the old account (that are still waiting to be signed) will end up in your 'My documents' folder of the new account. The old email address will be registered on the signing log.

Already registered with a new account with pending SignRequests?

It is possible that you have already created a new account and started sending out SignRequests with that account. In this case, you probably don't want to delete the new account. If this is your situation please submit a ticket.