When a document is sent and signed, these events are recorded and timestamped. These times appear on the 'Signing Log' which is the 'audit trail' or 'legal proof' of a document that has been signed.
The timestamps on the 'Signing Log' are always recorded in Universal Time Coordinated (UTC) for consistency and accuracy between documents, instead of the local time zone.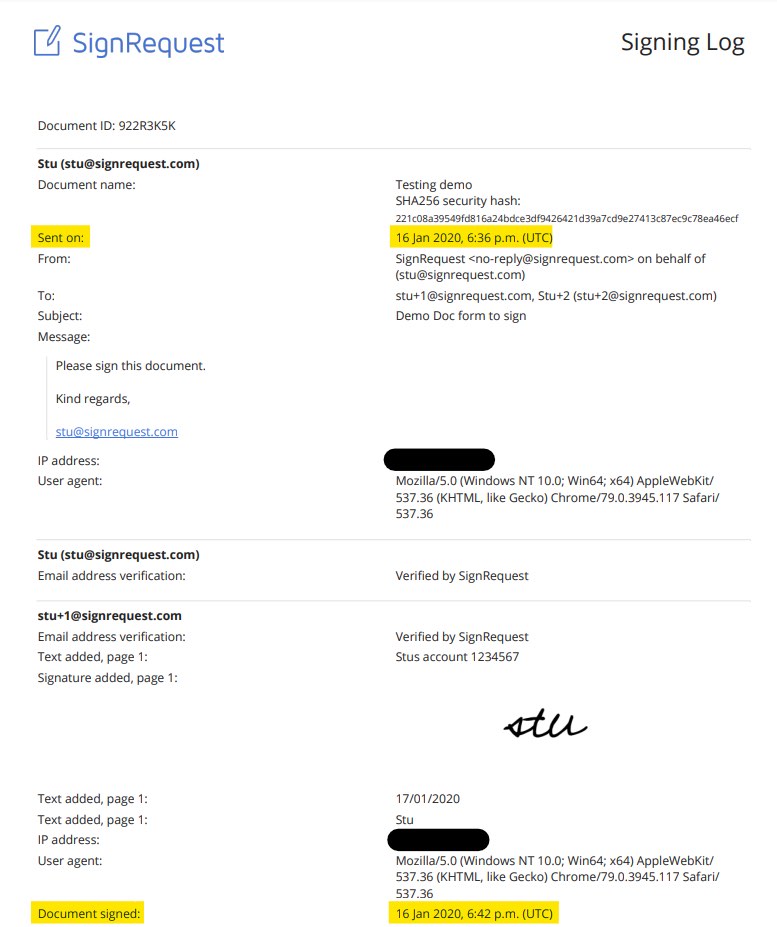 The 'My Documents' section is a central hub for all of your documents that have been sent. You are able to always see the most current status of all of your sent documents. The times are shown for when the document was sent, signed and the current statuses. They always appear in the users local time zone.