When you send a document to a contact, their email address will be stored in your "contacts".
These contacts will appear in your "recents" when preparing a new document to send.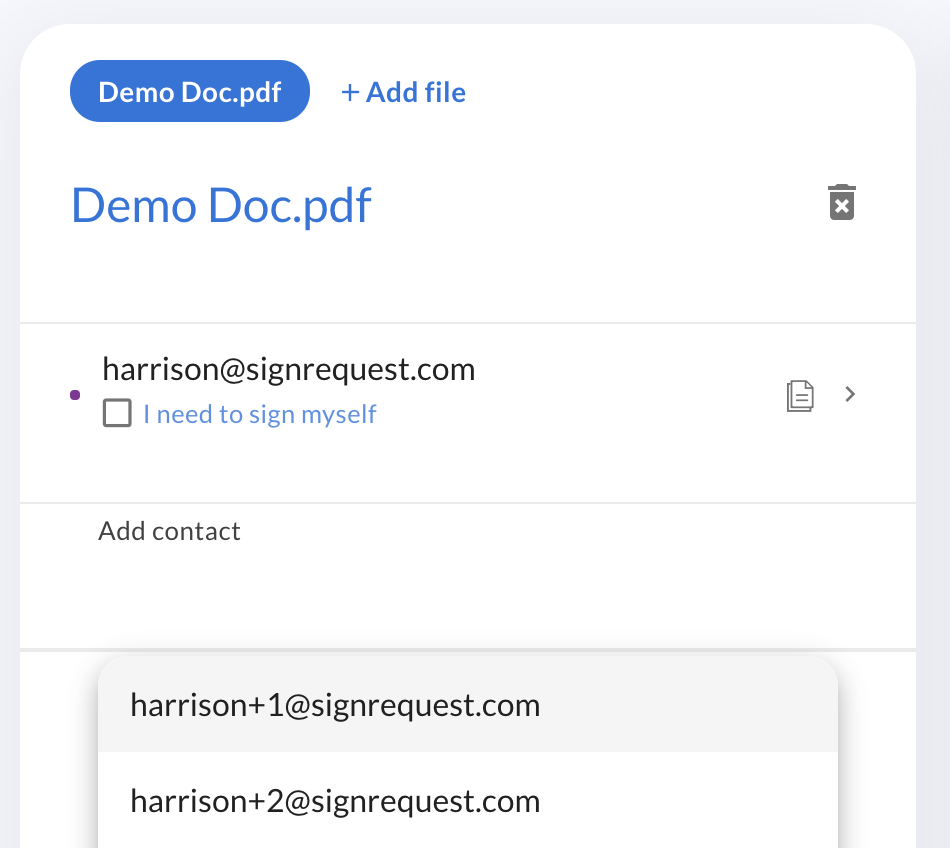 You can find your contacts via the Account Page.
To delete a contact, click the checkbox to the right of the contact which you wish to delete.

Click "Delete" to confirm that you would like to delete the contact from your account.