To upgrade the number of licences in your account please follow these steps:
1. Open the menu and click on "Billing".
2. Select the new number of licences you will be needing.
3. Click "Subscribe".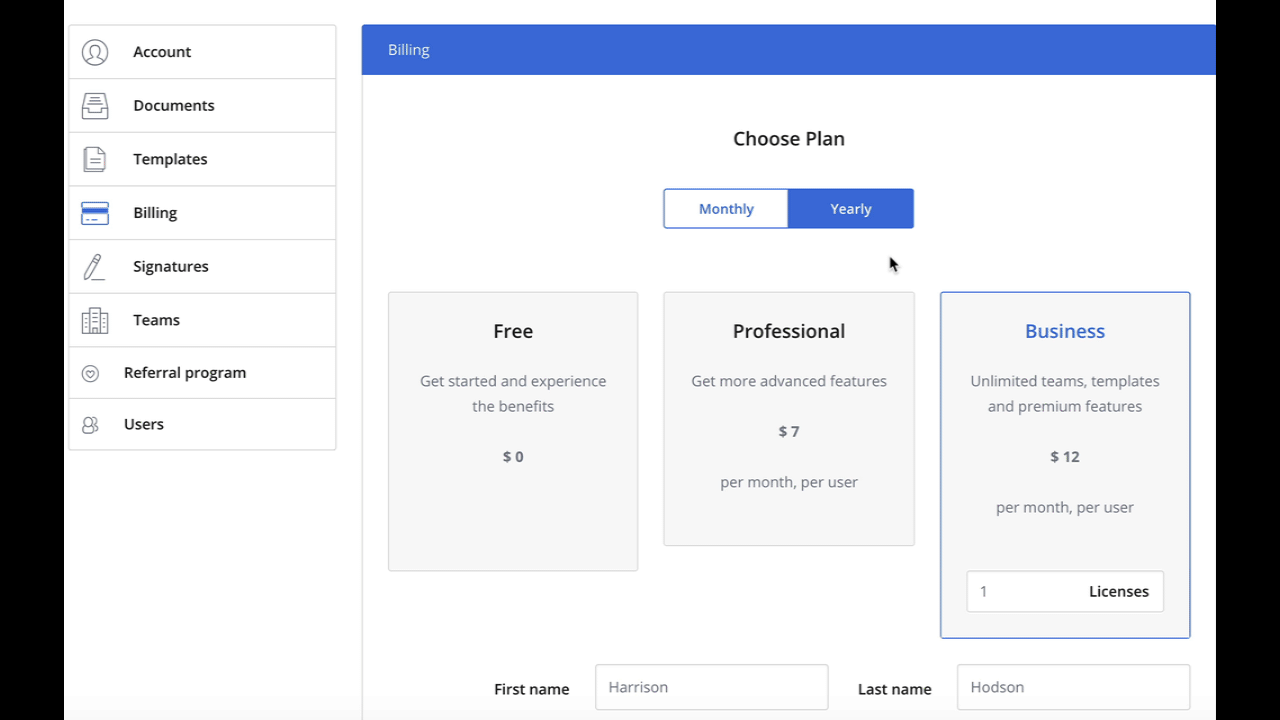 The payment automatically takes into account the remaining time on your current subscription, so you can upgrade at any moment without any additional costs of overlapping licenses.
If you want to add or remove users you can have a look here: Add or remove users.