On your billing page:
1. Select the plan you would like.
2. If needed, fill in your billing details.
3. Click "Subscribe".
If you would like to cancel a paid or trial subscription you can select and subscribe to the 'Free' plan. In that case you will no longer be billed, but will still be able to access your account.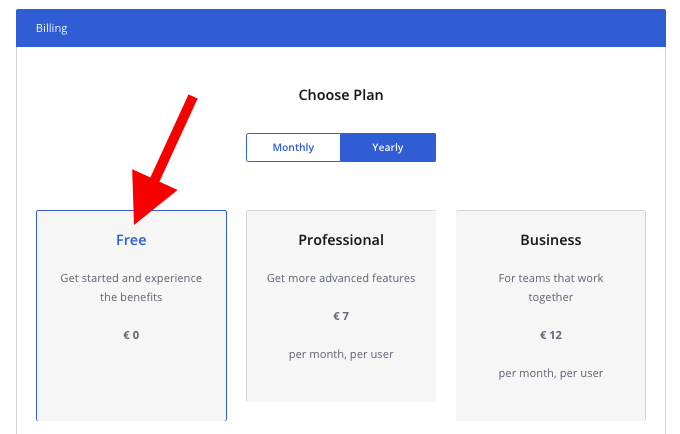 In case of a paid subscription, you can use the paid features during the remainder of the monthly or yearly plan.
If you want to completely delete your account and all documents related to it have a look here.