By default, your signers will be directed to a SignRequest page after signing your contract. You can, however, add your own URL, like your homepage or custom Thank You page. We advise you to make a specific 'thank you for signing' page which makes it clear for your signers that the document was signed and possibly what the next steps are.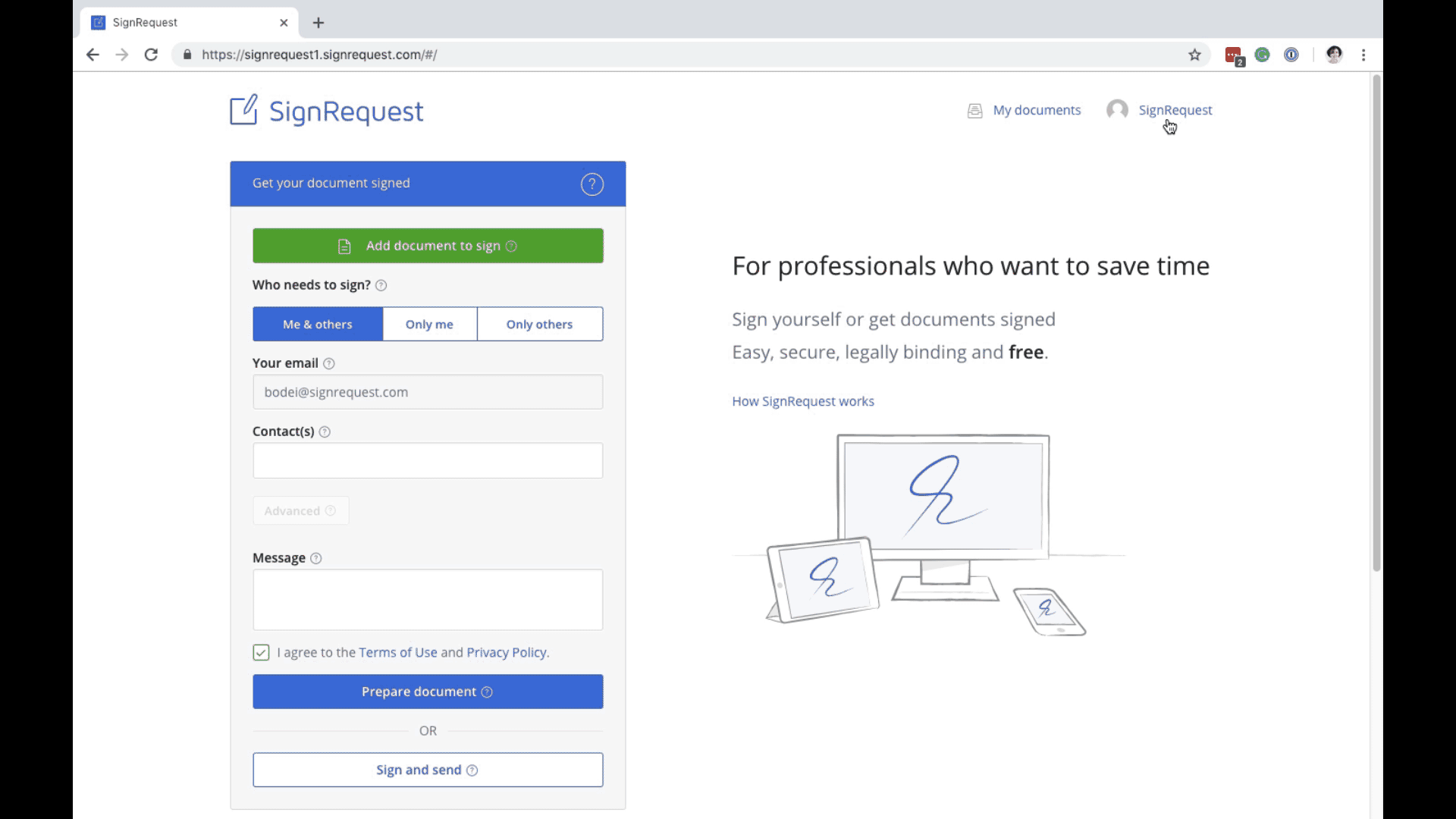 You will need to have a team account for this feature.
To change the landing page:
1. Log into the specific team account.
2. Click on the 'Advanced' button.
3. Enter your custom url.
4. Click 'Save'.