SignRequest recommends you to enable two factor login as an extra security measure. Please visit your account page.
Note: it is not (yet) possible to use two factor authentication in combination with Zapier. Enabling this setting will disable any Zapier integration you've made.
For a detailed step by step process have a look below.
1. Click 'Enable Two-Factor Authentication' on your account page.

2. Select authentication method
SignRequest advises you to use the Google Authenticator app which you can use to log in with many other services as well.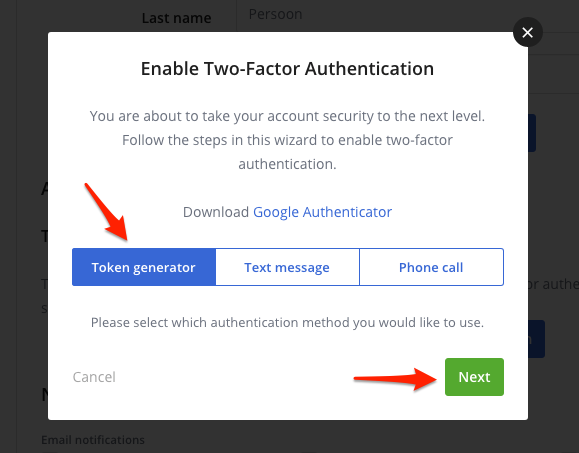 3. Enter the token
Open your Google Authenticator App on your phone, click '+' to add an additional login and scan the QR code. You can now enter the token.
You should now see the next screen.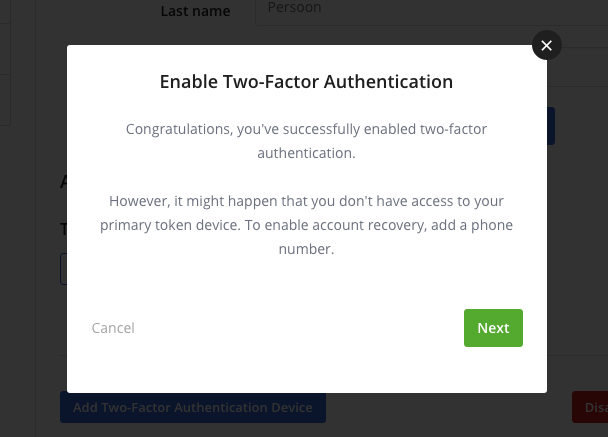 4. Add a back-up device
In case you lose your phone you need an additional back-up device.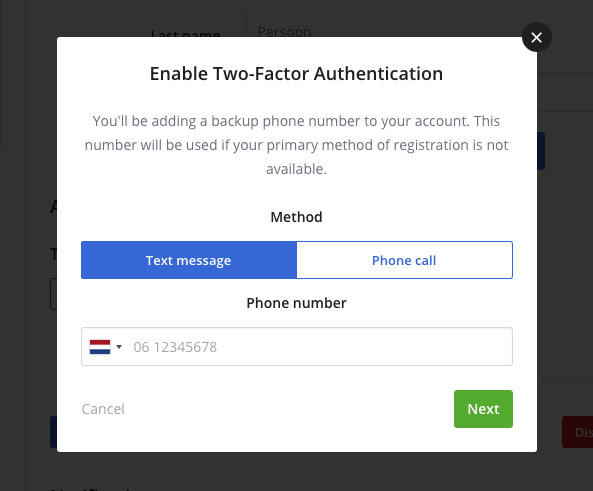 5. Create back-up tokens (Optional)