If you would like to organize your documents and templates into separate, distinct locations or "folders", here is how:
*Keep in mind, this is not available with the Free version of SignRequest
Within SignRequest, every user starts out with a "Personal" profile. On the Professional or Business/ Enterprise plans, users have the ability to create more than one "working environment" via the "Teams" feature. -> How to create and invite other users to a team?
*The Professional plan allows one additional team; the Business and Enterprise plans allow for unlimited teams.
Every SignRequest profile, whether "Personal" or a "Team" has its own independent "My Documents" section, as well as its own independent "Templates" section. -> "Personal" vs. "Team" profiles
That being said, the way to organize documents or templates into different locations in SignRequest, is to simply organize them by profile (Team or Personal).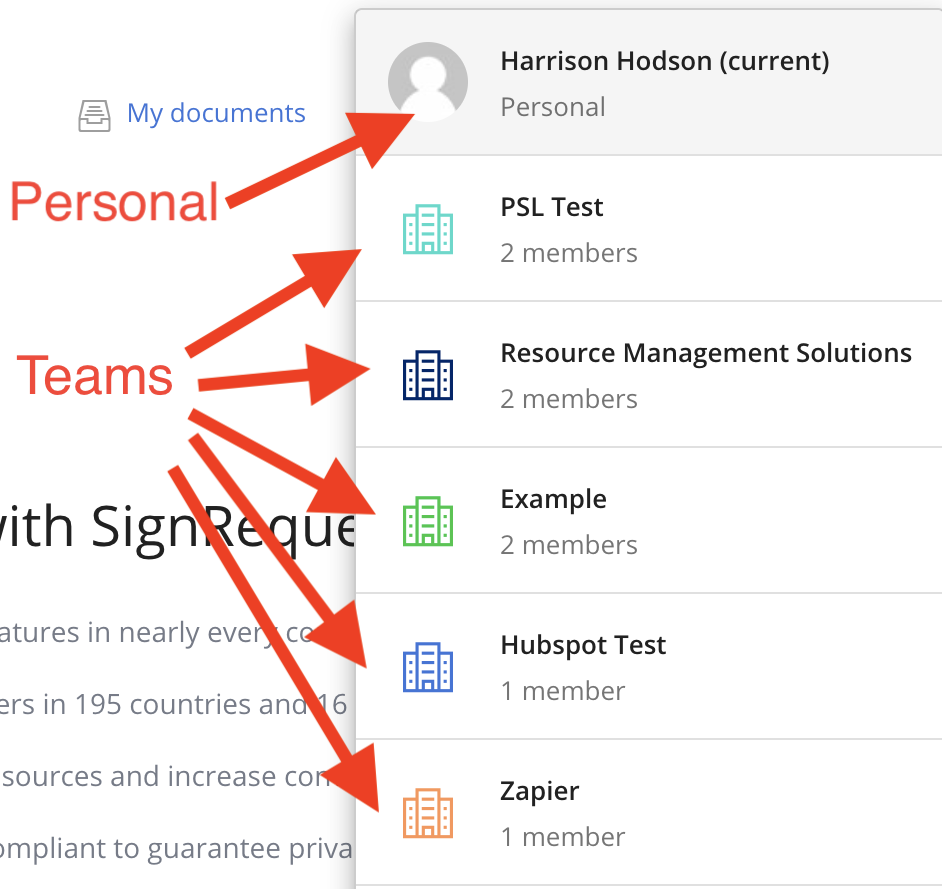 For more information about the Teams feature, please click here. -> Teams Explained
Organizing via Integrations
SignRequest has native integration with the Google Workspace (formerly G Suite) , which can be accessed from the Account page.
Users also have the ability to organize documents using Zapier for more specific organization cases.
For more information on integrating SignRequest with specific Google Drive folders using Zapier, please see this article.