If you would like your signers to input multiple rows of text within the same field, then you will need to select the "multiline" option when preparing the text field. This is useful for a comments section, or text replies that would not fit on one line of text.
To avoid receiving finalized documents where the text may exceed the length of the assigned text-box, we recommend you test this before sending out important documents that require an extended amount of text in particular text-boxes.
1. While preparing the document, click on the document and select the 'Text' field icon.

2. Select 'Multiline' and then 'Save'.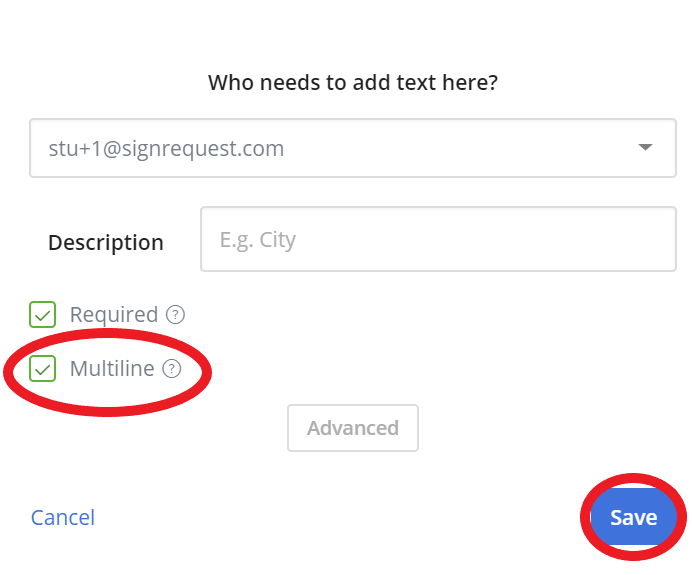 Your assigned text box will still appear the same if 'Multiline' is or isn't selected, in the prepare document stage.

Once the signer has received the document and filled out the text-box with the text, this is how it will appear. The width of the text field is how wide the rows of text will be.
Multiline text-box or Comment field

Default text-box

Alternatively, the signer has the ability to adjust the text-box slightly, with the resize icon in the bottom right corner of the text-box. This is to assure that the input text fits within the hardcoded document parameters.