In addition to Google Authenticator, SignRequest also provides some additional 2FA methods:
-SignRequest users have the option of automatically sending a text message verification code to the signers of documents for added identity authentication. Signers will not be able to finalize the signatures until the text message code has been verified.
To add a text message verification:
a. Follow the usual steps of uploading a document and adding the user(s) that need to sign.
b. Click the 'Advanced' button (Below the 'Contacts' field).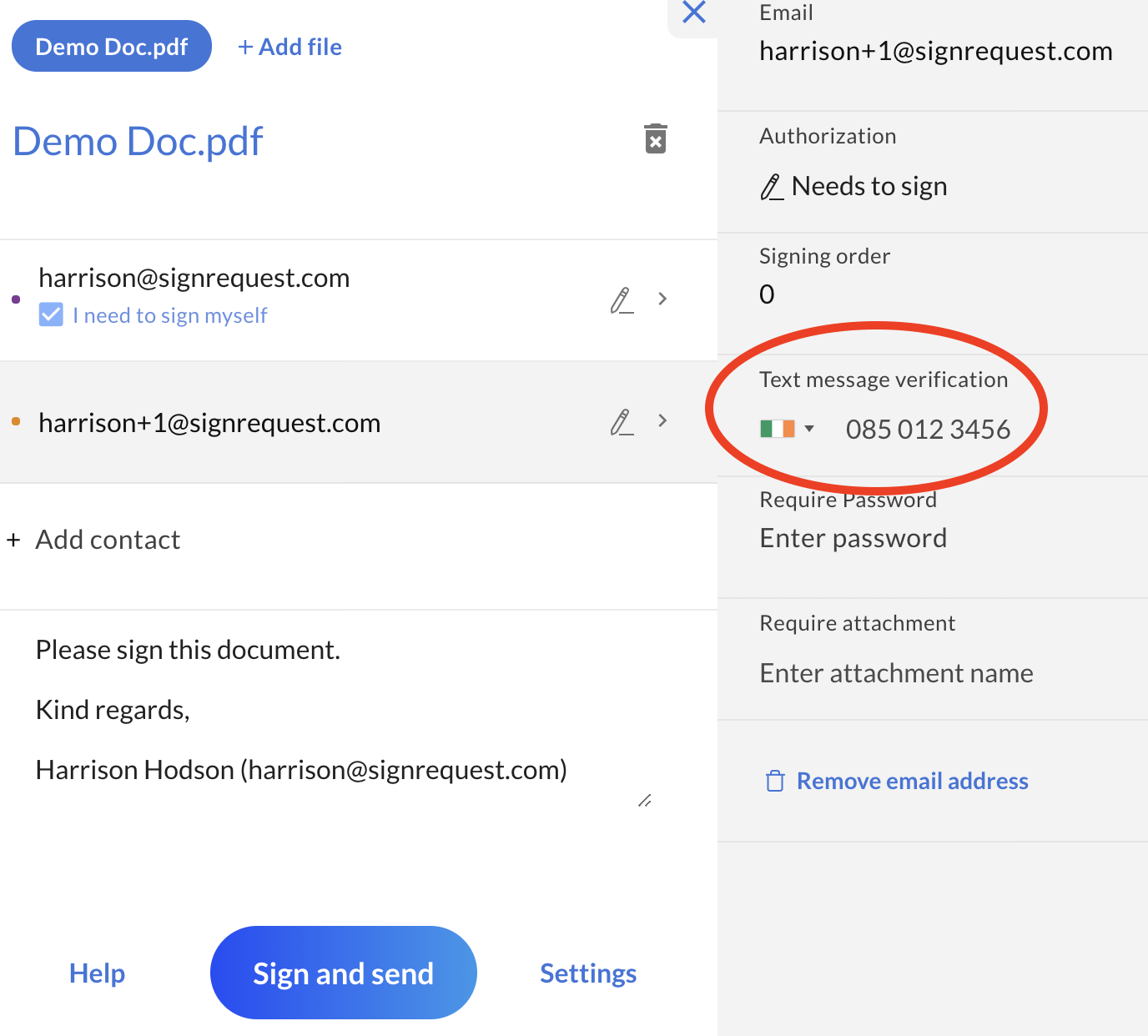 c. In the dropdown, you can now add a mobile phone number to the signer(s) of your choosing.
Please note that an additional fee applies per sent text message ($0.25 USD or €0.20 EUR) and a paid subscription is needed.
The charges will be invoiced upon the renewal of your subscription, or if the balance position exceed the credit limit of your account.
Activating the electronic signature with a text message verification does however not mean that the signer(s) also receive a notification by text message.
-As an extra verification measure, you can add a user password for the signers of a SignRequest. You will need to provide your signers with this password separately e.g. through a text message or email.
The document contents will only be visible after the signer clicks on the link and has entered the user password.