To automatically cancel a SignRequest after a specific period of time, you can choose the "Expire after" number of days while preparing the document: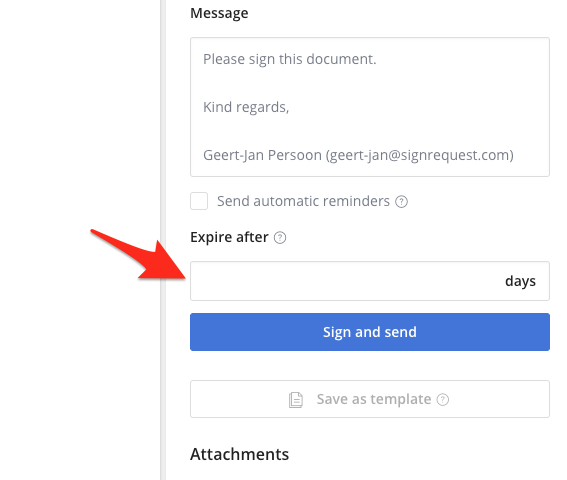 If the number of days has expired, the signer can still click on the link in the email, but will no longer be able to view or sign the document. A message will be shown that the document has been cancelled.
It is not possible to re-open a SignRequest that has expired. In this case, the sender must re-send the SignRequest.