As the 'Primary account owner' of a subscription, you can create, manage and invite users to a team. In some situations, you may be required to delete a team.
Reasons for deleting a team:
If you want to delete your SignRequest account, you will first need to delete all 'team(s)' on your subscription. How to delete my account
If you wish to change the 'subdomain' of your team, then you would need to create a new team with a new subdomain and delete the previous team. How to create a team
The team is no longer required.
NOTE: When sending a document from a ''team' profile, the document will appear in the teams 'My Documents' section as well as the sender's 'Personal' profile 'My Documents' section.
If a 'team' is deleted, the documents sent from the team will be deleted, but will remain in the 'My Documents' section of the 'Personal' profile(s) of the sender(s) of the document(s).
Steps to delete a team account
1. Make sure you are logged into the team that you would like to delete.

2. Go to the "Teams" page.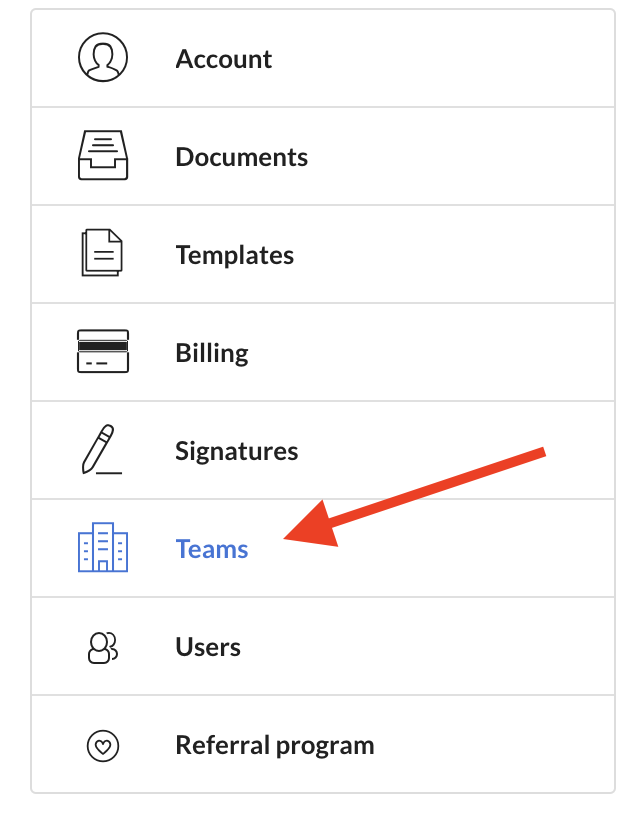 3. Click "Advanced".

4. Click "Delete Team".

5. You will then receive a message saying that the team will be permanently deleted in 7 days. This is for security purposes. You have the option of "un-deleting" the team during that 7 day period.

See tutorial video below: